Podiatrist Jalmeen Lall
Mrs Jalmeen Lall (Jay) qualified in 2001 with a BSc (Hons) in Podiatry. Since then she has had 17 years of NHS and Private practice experience. She has had her own business for 13 years. Mrs Lall is passionate about Podiatry and prides herself in working to the highest of standards, adopting a holistic approach and exceptional quality of care.
Jalmeen was a Winner for Kent Business Woman of the Year at the Kent Woman in Business Awards (KWIBA) and for the Inspired Achievement Award. She was previously awarded runner-up in (KWIBA) for start-up business woman of the year and runner-up in the Kent Independent Traders Awards (KITA) for start-up business of the year and a finalist for the Growth Award. Jalmeen was a finalist for Most Impressive Growth at the Entrepreneurs Circle Awards and was a Winner for Outstanding Entrepreneur Category and Winner in the Best New Product/Service at the Best of the Best Awards.
Jalmeen specialises in the following areas –
Routine Podiatry
Verruca Treatments
Biomechanics Clinics
Prescribing Orthotics
Nail Surgery under Local Anaesthesia
Needing verrucaes under an Ankle Block Injection.
Wound Clinics
Musculoskeletal Clinics
Podopaediatric Clinics
Podiatric Acupuncture
Marigold Therapy (Topical Treatment for Painful, Acute and Chronic Foot Problems)
Prescribing Homeopathic Remedies for Podiatric Conditions
Prescription Only Medicine
Corticosteroid Injections
Medical Pedicures
Toe Nail Polish
Hot Paraffin Wax Treatment
Mobilisation of the ankle joint
Neuro Specific Foot Mobilisation
Toe-Nail Reconstruction
Lacuna Method for fungal nails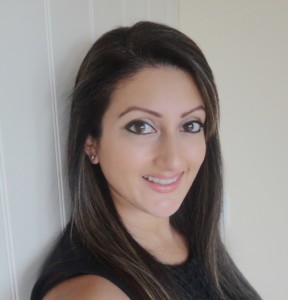 Jalmeen is HCPC (Health and Care Professions Council) registered and also belongs to the Society of Chiropodists and Podiatrists (SOCAP). She led the musculoskeletal clinics for North Oxfordshire PCT and worked as one of three key Podiatrists for the 'high risk' wound management patients at the Royal Free Hospital, London. Jalmeen has practising privileges and a clinic at BMI The Blackheath Hospital, London, as well as a specialist clinic at the Radisson Edwardian, Heathrow and o2's (Telefonica's) head office, Berkshire. Jalmeen is also the resident Podiatrist for autistic children and adults in Berkshire.
Mrs Jalmeen Lall is qualified to administer a range of prescription only medicines in her practice, including (but not limited to) a range of local anaesthetics. She is also qualified to supply a range of prescription only medicines in her practice.
She is qualified in Podiatric Acupuncture to help with short term pain relief for knee and foot pain. Jalmeen is also trained in Marigold Therapy which is a topical treatment for a wide variety of painful, acute and chronic foot problems. Jalmeen can prescribe homeopathic remedies for many podiatric conditions and also holds the title LFHom (Pod) which is an award in Homeopathic training.
In her early career, she was headhunted by Scholl's and Footwise's flag ship stores where she worked as their Podiatry Manager holding a pivotal role. She has treated many athletes and celebrities such as Anthony Hopkins, Sian Lloyd, Nina Wadia, Gwyneth Strong and Carole Malone. Jalmeen has also featured in the Windsor & Maidenhead Express in (2011), Slough Observer (2006), Kent Life Magazine (2015) and (2017) and has been on Radio Berkshire (2007) and Channel Radio – Who Cares Wins Radio Show (2015). Later on this year Jay will be appearing on Channel Radio's – The Bunker Show promoting podiatry and foot health.
Jalmeen has completed her MSc in Podiatry with Clinical Biomechanics this year which comprised a thesis on forensic podiatry. She regularly works upon developing her continued professional development by attending courses on a regular basis so her patients benefit from the best treatment methods available.
Mrs Lall works together with other health professionals to help give her patients the best possible care. She is a guest lecturer for other health professions and is dedicated to raising awareness in Podiatry. Mrs Lall is also a speaker at many business and networking organisations and continually helps to promote and provide the best care for her patients.
In her free time Jalmeen supports many charities and also takes part in events such as Cancer Research's Race for Life, the London Moon Walk for breast cancer awareness, bungee jumping for Diabetes UK as well as helping the homeless in various Crisis shelters across London. Jalmeen has completed the London to Brighton bike ride for the British Heart Foundation and has run a half marathon to help fundraise for the Nepal Earthquake Relief Fund and also ran the Kent Coastal Marathon to help raise money for people suffering from thyroid conditions. From a young age her passion and dedication for charity work namely the NSPCC (Save The Children Fund) was commended personally by Princess Royal, who chose to meet and award Jalmeen.